The Playing Card Factory is proud
to support:

The 25th Annual Hazel McCallion Mayor's Gala

Erin-Hillsburgh 2011-2012 PeeWee Devils

Erin-Hillsburgh 2011-2012 Bantam Devils
Customized Tuck Boxes:
Customize your own card box based on the card back image.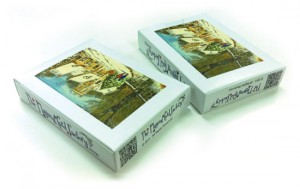 Would you like to be notified when we launch new items and offer special seasonal promotions? Sign up here:
Need some inspiration?
Check out our Gallery to see the custom designs of deck of playing cards using our online tool by people and businesses just like you and make your gift UNIQUE