Overview: any type of deck is only $3.35 each !
Try the Secret Designer          Design Ideas          Intro for Resellers
You must create your deck online using our designer.
There is a $35 setup fee per product.
You must order in multiples of 12 identical decks.
The minimum order is 12 decks x $3.35 + $35 = $75.20 ($6.27 each)
(compare to 72 decks: $276.20 or only $3.84 per deck)
You can easily retail these decks for $10 – $25 each
Shipping & taxes of course is extra. We ship anywhere.
(FYI, our retail decks start at $19.97 for a basic deck and $29 for a full custom deck)
Your decks will come packed in our branded tuck boxes at no extra charge.
There is a large die cut window in the front to showcase your design.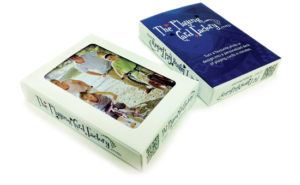 You can also design your own box online for an additional charge. (log in to see the prices)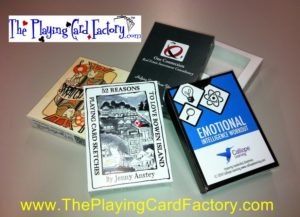 But don't delay. The Fan Expo show is creeping up fast and we need 1 week for production!